Gleason brings more than three decades of automotive experience and leadership to the Board
DALLAS, February 8, 2021 — DealerSocket, Inc., a leading SaaS provider to the automotive industry, today announced the appointment of John Gleason, current Chief Sales Officer at Ryder System, Inc., and former Chief Sales Officer at ADP and CDK Global (formerly ADP Dealer Services), to its Board of Directors.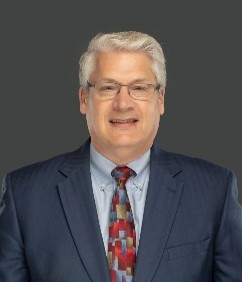 "I am pleased to welcome John to DealerSocket's Board, and I look forward to working closely with him as an advisor to our company," said DealerSocket CEO Sejal Pietrzak. "John brings a deep understanding of the automotive industry as a transformative sales leader for the past 30 years, and we look forward to leveraging his valuable perspectives and insights as we launch our unified solution that seamlessly integrates our Auto/Mate DMS with our CRM and Inventory+ products."
As Chief Sales Officer at Ryder for the past 12 years, Gleason has dramatically transformed the logistics and transportation company's sales organization, spearheaded the creation of an inside sales channel, and was instrumental in driving Ryder's revenue growth and market share.
Prior to joining Ryder, Gleason spent 30 years with ADP and CDK Global (formerly ADP Dealer Services). As Chief Sales Officer for worldwide sales, he led 5,500 sales associates worldwide and drove accelerated growth through talent development and channel optimization while also improving market share.
"I look forward to offering my experience and guidance to DealerSocket's executive leadership team, which has done an incredible job building a strong dealer-first culture and integrating Auto/Mate into the company over the past year," Gleason said. "DealerSocket is investing deeply in its products and its customer support to offer dealers a connected platform across its suite of solutions. This is the right strategy to disrupt the DMS market and offer dealers seamless and frictionless workflows at every step of the consumer journey. I believe this will also lead to significant market share growth for DealerSocket. This is an exciting time to join the company and its Board of Directors."
###